One curve.
A thousand stories.
A big scope image film, an explainer or an employee portrait – every film has its own story and different needs for soundtrack. With MusiCurve, you can now create an endless variety of music with just one curve and a tailor-made library of music tracks.
The curve is the key to the intensity of the music – this doesn't mean volume, but instrumentation, drive and emotional impact. While the lowest level is a great choice for underlying an interview, the highest level might be the perfect fit for that impressive landscape shot in the image film.
We created MusiCurve for people who have no experience with music production or simply don't have the budget to hire a sound studio, but still have the highest expectations for their soundtracks.
Simply drag & drop the film into the browser, select a music track, set the curve to the desired dramaturgy, export, done.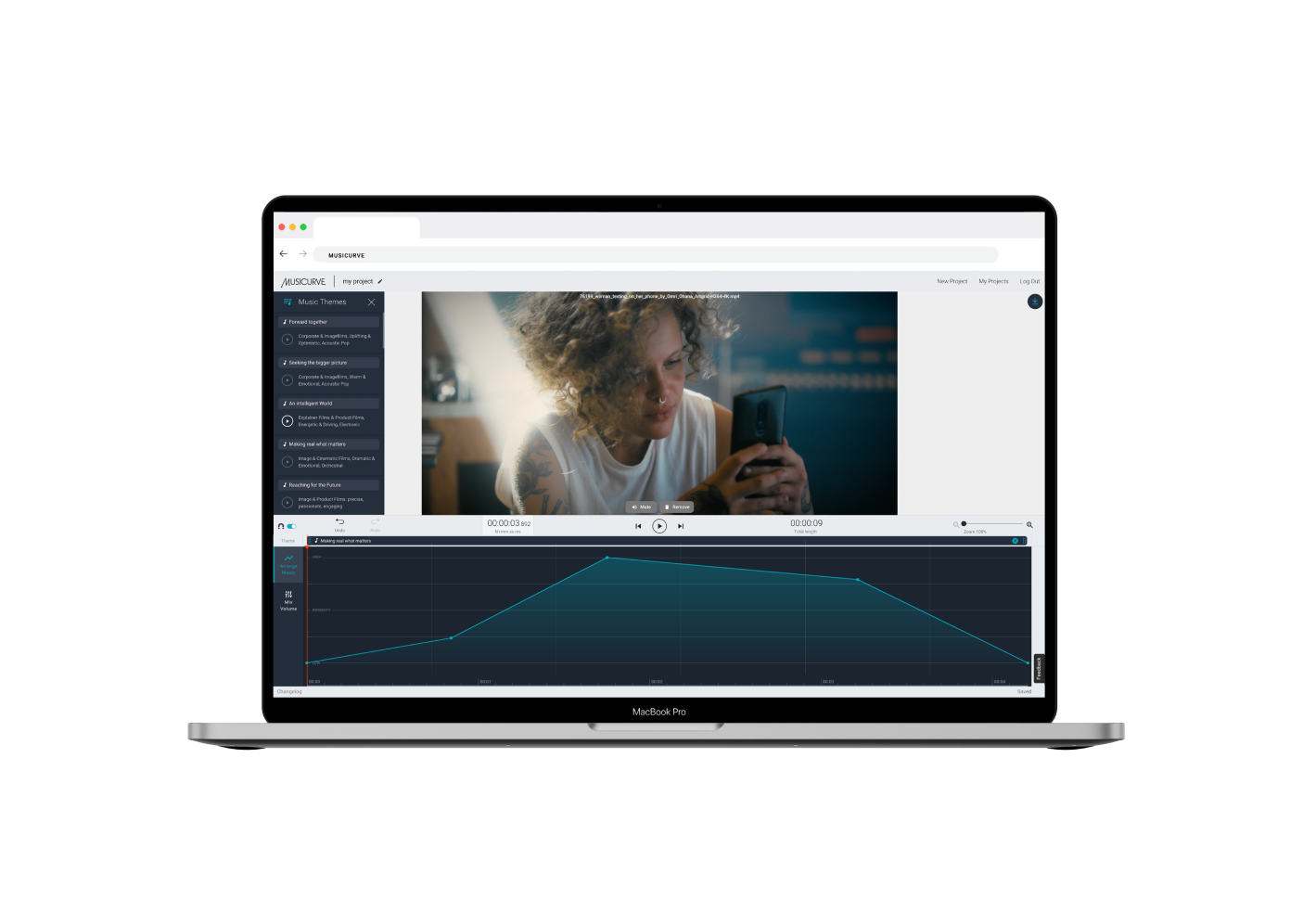 »The concept of MusiCurve is brilliantly simple and easy to use. It does not require any specialist skills and enables everybody to set up a video with a perfectly matching sound in a self-explanatory way. The solution adequately fits the needs of its target group, and greatly reduces the effort needed for an otherwise time-consuming and complex process.«
Trusted by